You've made it to Wednesday! I think that calls for a celebration. If your week is dragging on and you find yourself dreaming of the weekend, why not play pretend? There are a ton of bars and restaurants with amazing mid-week specials, events, and entertainment. Here are ten awesome places to grab a drink on a Wednesday night in Ottawa.
The Buzz 374 Bank St
Photo cred: www.tripadvisor.ca
This cozy little eatery is the perfect place for some Wednesday night fun! The atmosphere is like that of a New York bistro with fine wines, delicious food, and an incredible list of martinis. Every single Wednesday, they host their "Famous $5 Martini Night" where you can sample some of their creations (which usually go for $9.50).
Mingle Room 470 Rideau Street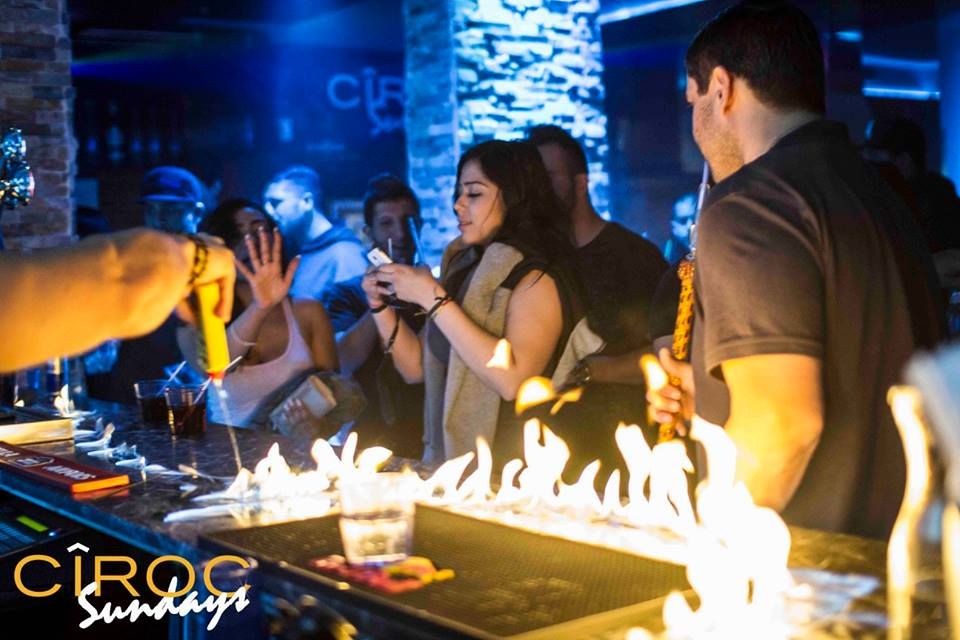 Photo cred: Mingle Room
If you want to kick back on a Wednesday night and smoke some shisha, this is the place for you. During the week, Mingle Room has a chill lounge vibe, and it kicks up a notch on the weekends. The customers are often dressed to the nines, and bottle service is available! Do something different this Wednesday and chill in style.
Sandy Hill Lounge and Grill 321 Somerset St E
Photo cred: thefulcrum.ca
At Sandy Hill, you will find some of the most delicious comfort food in Ottawa coupled with a warm setting and a friendly staff. All of their fish dishes are out of this world, and you need to try their burgers (especially the bacon burger). Everything on the menu is well-priced and exploding with flavour. Every Wednesday, they have a special on Moosehead. Come and check out the place that people are raving about!
Fauna Food and Bar 425 Bank St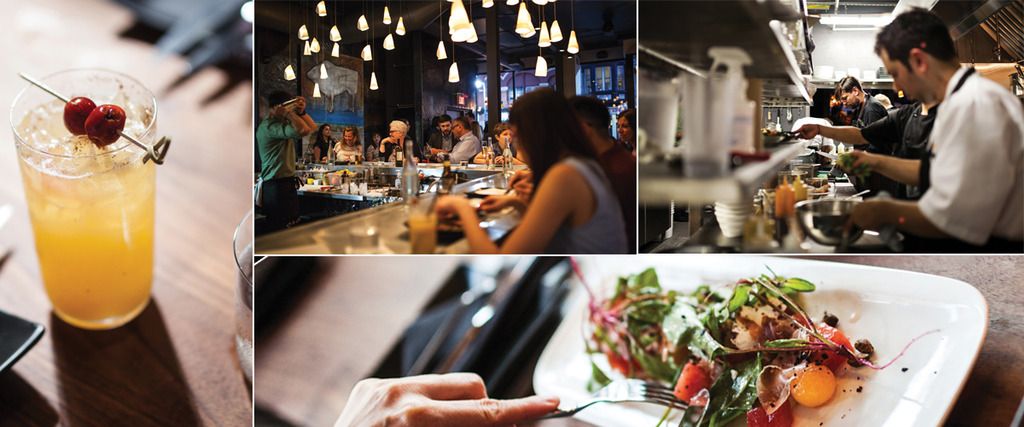 Photo cred: www.foodserviceandhospitality.com
Fauna Food and Bar is about one thing: eating and drinking with family and friends in a fun environment. The menu is filled with seasonal dishes and ingredients fresh from local farmers and producers wherever possible. To drink they have local drafts and a cocktail menu exploding with unique flavours. Though the food and drink are what will keep you, the space will draw you right in with its rustic yet trendy appeal.
The Brig Pub 23 York St
Photo cred: www.zomato.com
The Brig is a small little place bursting with character and good times. The menu offers a selection of starters, sharing plates, salads, burgers and entrees to choose from for any level of hunger. I would suggest the wild mushroom flatbread, the blue cheese burger, and of course, the mac n' cheese. Enjoy a margarita or a cold beer on their patio, and if you happen to stick around late, they have a late night menu filled with bar snacks.
Heart & Crown 67 Clarence St
Photo cred: www.byward-market.com
Now serving a large variety of craft beer in bottles and draft, this lively Irish tavern is a great place to kick back on a weeknight. Going strong since '92, this hotspot has 50 seats indoors and another 30 out on the patio. With live entertainment every night of the week, you can't pick a bad day to swing by, grab a pint, and enjoy a standard Irish dish like Shepherd's Pie, fish n' ships, and more.
Absolute Comedy 412 Preston St
Photo cred: www.groupon.com
If you love to laugh, eat good food, and have a few drinks, this is the place for you. On Wednesday nights, the local comedy club hosts a PRO/AM night where they feature three to five local amateur comedians and one or two professionals. Check out some up and comers and enjoy a cold beverage at the same time.
Lowertown Brewery 73 York St
Photo cred: www.lowertownbrewery.ca
Sip a cocktail or craft beer on this sunny, spacious patio on York Street. This place is the newest edition to the Ontario craft beer market, serving some exquisite comfort food and unreal cocktails. Their open kitchen is equipped with a smoker and a rotisserie oven. You'll want to try some of their smoked meat along with one of their mouthwatering beers.
Mill Street Brew Pub 555 Wellington St
Photo cred: www.ottawatourism.ca
I am willing to bet you've heard of Mill Street, but we haven't all had the chance to head to one of the Mill Street Brew Pubs! In 2012, Mill Street opened its second location in Ottawa's Thompson-Perkins Mill, a lovely old mill building along the Ottawa River built in 1850. Every Wednesday from 8pm until late, they host Wax'd Out Weds where you can take in old school hip hop music all night long. And they host in on the patio if the weather permits.
Patty Boland's 101 Clarence Street
Photo cred: www.ottawatourism.ca
This bar prides itself on embracing the culture and hospitality of Ottawa with fantastic service and great company. There's often live music or a DJ to dance to and the atmosphere is always warm and welcoming. Whether you're in flip flops or business casual work attire, you will feel right at home. On Wednesdays, head down to grab some $10 fish n' chips, $2.50 Jagerbombs, and $4 bar rail drinks!