There's nothing to do and nowhere to go on a Tuesday night, right? Wrong. It turns out there's a whole lot going on in Ottawa on Tuesday nights. You just didn't know where to look! Check out one of these ten places to hit up in Ottawa on a Tuesday night.
St Louis Bar & Grill 399 Elgin St
Photo cred: www.ottawacitizen.com
This franchise was founded in Canada by a Canadian who set out to capture all the flavour and friendliness that Canada has to offer. Best known for their incredible ribs and wings coated in sauces like you've never tasted before. Why Tuesdays? Half price wings! From 4pm-close, you can get a pound or two of original or boneless wings along with complementary French fries for half the price. Get a pint or one of their delicious cocktails to kick it up a notch!
The Buzz Restaurant and Lounge 374 Bank St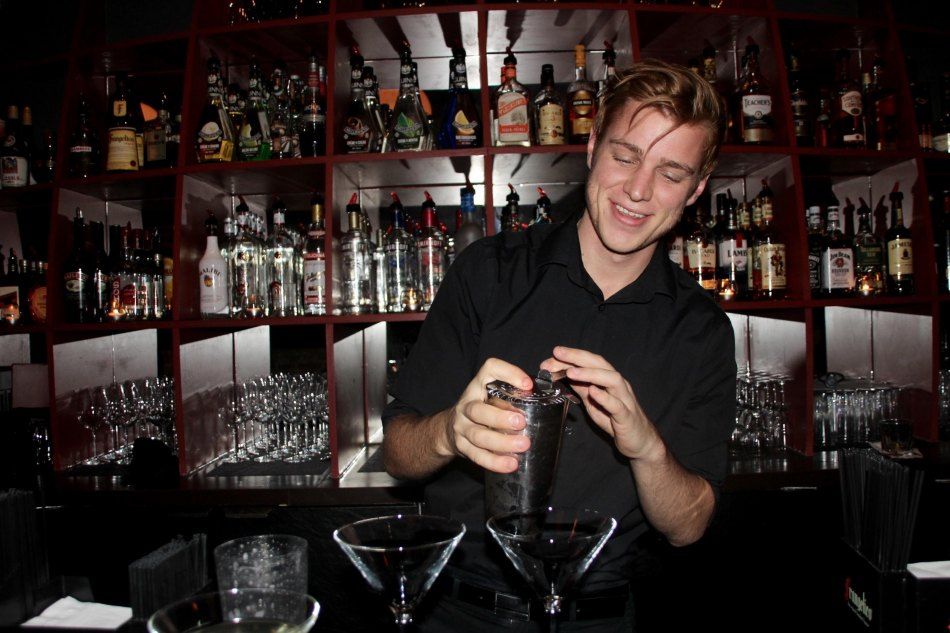 Photo cred: www.ottawarestos.ca
The Buzz is a great choice for a laidback hangout any day of the week. You will love their delightful bistro cuisine and full bar. Their unique menu features dishes like: Lobster Ravioli, Duck Confit, and Tuna Nachos (which are phenomenal). On Tuesdays, you are invited to BYOW (bring your own wine) with only a $5 corking fee.
Dooly's Ottawa 2277 Gladwin Crescent
Photo cred: www.doolysottawa.com
This massive bar is always a good time, especially if you're looking for a nice game of pool. With a ton of pool tables, lots of TVs, great staff and incredible prices, Dooly's is a Tuesday hotspot. If you have a student ID, you're in luck. On Twisted Tuesdays, students get 50% off all pool games and they are also invited to partake in the Personal Pitcher Deal starting at only $9.75. Buckle up for a wild one!
Fat Tuesdays New Orleans Experience 62 York St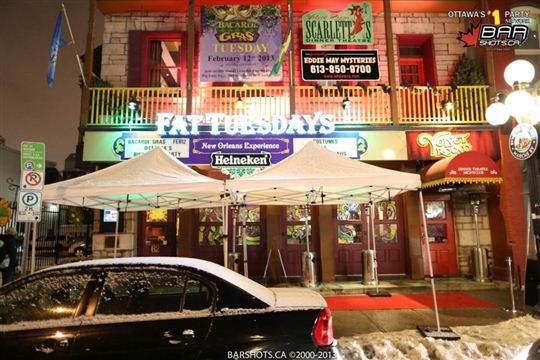 Photo cred: clubzone.com
These guys do Tuesday right. At this New Orleans inspired bar, you can take advantage of their special, Happetizer Tuesday, where you receive 2 appetizers for the price of one. Their Cajun food is to die for and you can always choose from their selection of drinks to spice things up even more. Expect a fun and upbeat environment with live music almost every night.
Glue Pot Pub 340 Queen St
Photo cred: www.gluepotottawa.com
Here is a place where you can seriously relax. Glue Pot is a chill, no-frills, no-nonsense sports bar where you can play pool or darts, grab a burger, and have a few cold ones. They host a number of events like poker nights, trivia, live performances, and more. Enjoy their beer deal of the day on a Tuesday night and relax a little.
Pub 101 101 York St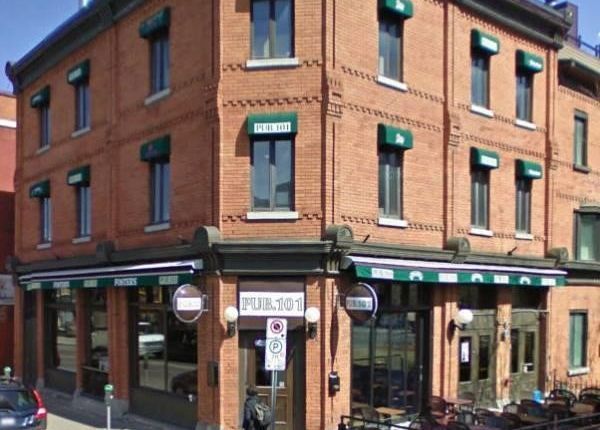 Photo cred: clubzone.com
On Tuesday nights, Pub 101 are practically giving away Fireball shots for only $3. They also have a $5 food menu that offers a whole lot of mouthwatering pub fare. An inviting atmosphere with a lively, yet chill vibe. If you want to make a night of it, this is a great spot.
Vineyards Wine Bar Bistro 54 York St
Photo cred: www.pinterest.com
Here we have a stunning little wine bar with one of the best ambiances in the city. Every Tuesday, they host Jazz Nights from 7-10pm. Enjoy some amazing music, a glass of wine, and a charcuterie plate. Their food is delicious and the vibe is divine.
The Loft Board Game Lounge 14 Waller St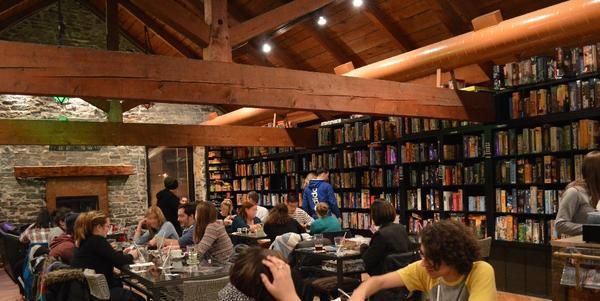 Photo cred: www.theloftlounge.ca
Clear your schedule Tuesday evening for a night at The Loft. Trust me, you will be staying for hours. With over 100 board games (and only a $5 stay-and-play fee), a great menu, and a full bar, you know you will be having fun here. Pro tip: this is a great place for a Tuesday night date.
The Highlander Pub 115 Rideau St
Photo cred: sybaritica.me
The Highlander, a cozy Scottish pub, has a selection of single malt scotch that just might blow you away. On top of that, they have 17 taps, elevated pub food, and an awesome patio for the sunny Tuesday evenings. It doesn't stop there: Tuesday night is Trivia Night! Eat, drink, and be clever!
The Clocktower Brew Pub 200 Elgin Street
Photo cred: foodnetwork.ca
The true definition of an upscale pub! The Clocktower has everything you are looking for with a sprinkle of class. Check out their great selection of beers (which they brew in-house), as well as a menu filled with uniquely altered comfort food. You need to try the Kimchi Fries, one of their fancy grilled cheese options, or the Peanut Chicken Bowl. You will love it here!